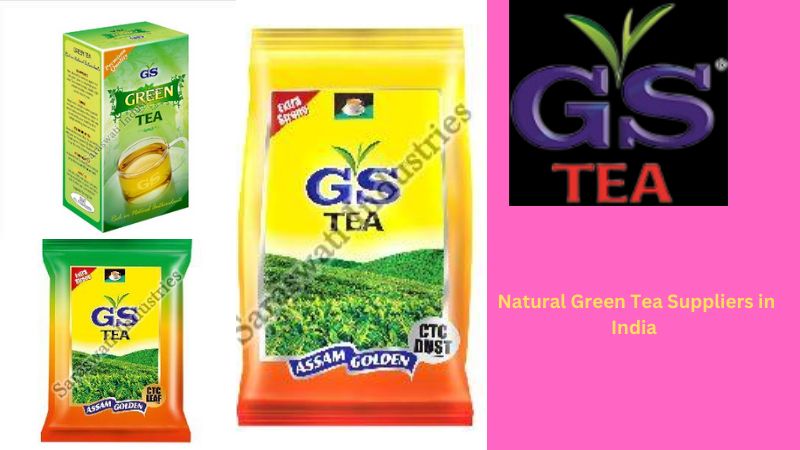 Green tea comes from the same plant used to make black tea. Green tea originated in China and its discovery was accidental. Green tea is one of the least processed types of teas available.
India is a heavy producer of Natural Green Tea, black tea, herbal tea, and much more. Organic green tea is free from pesticides and chemicals. Green tea is made from unoxidised leaves. Let's understand the significant role that green tea plays-
Contains Healthy Compounds and Antioxidants:
Natural green tea contains many valuable compounds, such as catechins and polyphenols. Antioxidants present in green tea have properties such as reducing inflammation and combating cancers. These compounds decrease the quantum of free radicals in the body. Thus, Natural Green Tea Suppliers In India must ensure their product has sufficient antioxidants before selling in markets.
Green Tea May Improve Brain Function:
Green tea contains caffeine which is a stimulant. Caffeine charges your brain cells and improves your working memory. Caffeine in green tea may increase vigilance and reaction time. Organic green tea contains the amino acid L-theanine. L-theanine crosses the blood-brain barrier and inhibits the neurotransmitter GABA. This has an anti-anxiety effect. It also increases dopamine secretion.
Reduces Risk Of Certain Types Of Cancers:
Antioxidants and polyphenols in green teas help combat cancer and decrease tumor growth. The anti-angiogenesis effect helps to prevent cancers like breast, ovarian, lung, prostate, etc.
Green Tea Helps To Burn Fat:
Green tea enhances metabolism and increases the body's fatty acid oxidation level. Thus, a proper diet supplement with green tea assists you in losing weight.
Green Tea May Protect The Brain Against Neurodegenerative Diseases:
Diseases such as Parkinson's and Alzheimer's are common among older people. These are known as neurodegenerative disorders. Catechin in green tea is a beneficial compound that may reduce the risk of these diseases.
Green Tea May Prevent Type-2 Diabetes:
Several studies indicate that green tea has insulin sensitivity which reduces blood sugar.
The Anti-aging Benefit Of Green Tea:
Polyphenols present in green tea protect you against Ultraviolet light. Studies show that people consuming green tea live longer than those who don't. It is of utmost importance that Natural Green Tea Suppliers In India check the presence of these compounds before supplying.
Green Tea Help To Reduce Cardiovascular Diseases:
Green tea reduces LDL (bad cholesterol), blood pressure, and triglycerides. The high amount of antioxidants prevents the LDL particles from oxidation. This reduces the risk of heart disease. People who drink Natural Green Tea have up to 31% lower risk of dying from cardiovascular diseases.
Symptoms Of Rheumatoid Arthritis May Be Reduced By Green Tea:
Several studies suggest that green tea extract, along with conventional rheumatoid arthritis treatment, is helpful. The anti-inflammatory quality of green tea may help reduce the effects of osteoarthritis.
By evaluating all the above-mentioned health benefits of Organic green tea, you can make it an integral part of your life.