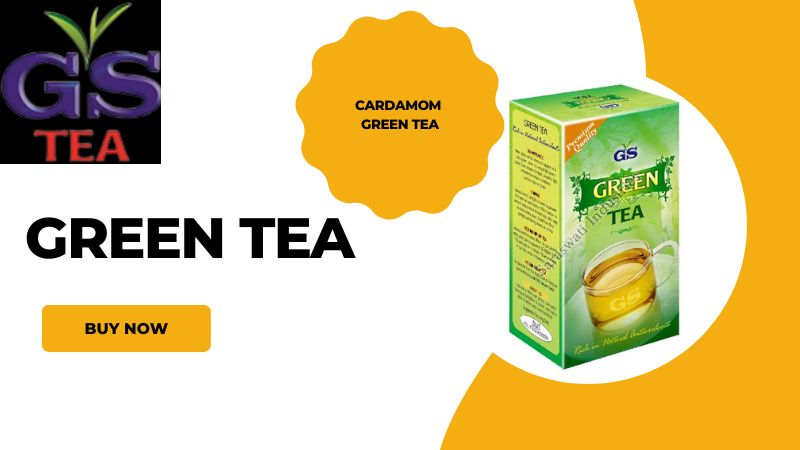 Cardamom green tea is a delicious concoction of flavourful spices with energising green tea. It is a distinctive and energising beverage. Cardamom green tea suppliers fuse cardamom's distinctive flavour with green tea's mild bitterness and grassy overtones.
Cardamom Green Tea Health Benefits
Not only does cardamom green tea have a delicious flavour, but it may also have various health advantages. Some of the health advantages of this superb combination include:
Digestive Wellness
Digestive support has long been provided by cardamom. Due to its carminative qualities, it may reduce gas, bloating, and indigestion.
On the other hand, green tea has been proven to provide advantages for intestinal health. Green tea and cardamom work well together to support a healthy digestive function.
Oral Hygiene
Cardamom is renowned for having antibacterial qualities that can help fight harmful oral bacteria. It has also been discovered that green tea contains antibacterial properties. Drinking cardamom green tea may help enhance oral health by lowering the risk of gum disease and cavities.
Control Of Weight
The possible effects of green tea on metabolism and fat oxidation have led to its frequent association with weight management. Increased metabolism and fat burning may result from it.
Cardamom green tea may be an advantageous addition to a healthy diet and exercise routine. Since it contains cardamom, it can aid with digestion and reduce bloating.
Psychological Health
The relaxing and mood-enhancing properties of cardamom and green tea may be present. The amino acid L-thiamine, which is present in green tea, has been found to ease anxiety and encourage relaxation.
A relaxing effect of cardamom might also be attributed to its pleasant fragrance. Green tea flavoured with cardamom may be beneficial for lowering stress and enhancing mental health.
Investigating Cardamom Green Tea's Potential as a Food Source
The following mouth-watering uses for cardamom green tea are listed:
Concocted Syrups
Cardamom green tea can be made in large quantities and used as the foundation for syrups. Simply heat the brewed tea and sugar or honey until they dissolve and a thick syrup forms. To give a delicious cardamom and green tea flavour to sweets like cakes, pancakes, or ice cream, drizzle this aromatic syrup over them.
Tea With Cardamom And Green Tea
Cardamom green tea and steamed milk can be used to make a delectable latte. Make a pot of strong cardamom green tea, combine it with hot milk, and froth it if you like for a warm and cosy latte with a hint of spice.
Smoothies And Libations
To make energising smoothies, combine cardamom green tea that has been brewed and cooled with fruits, yoghurt, ice, and sugar. It can also be used as a base for mixed beverages or as a component in creative mock tails.
Conclusion
In fact, a delicious and pleasurable beverage is produced by combining aromatic cardamom with cooling green tea. A calming and energising experience can be had thanks to the distinctive flavour combination. Green tea flavoured with cardamom is a delightful and fragrant treat for tea lovers, whether you drink it hot or over ice.