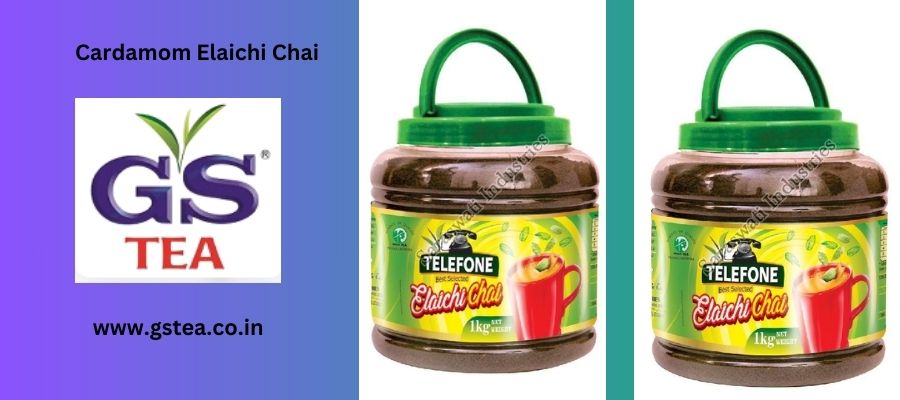 The fruity flavor of cardamom when infused in your chai makes it instantly aromatic and sumptuous. The beverage is loved and favored by Indian chai lovers all across the country alike. It is served warm and tastes like a hug, especially in chilly winter months. It is also a go-to beverage for Indian guests usually served with savory snacks.
Elaichi as lovingly called in Hindi has several health benefits and you can make the most of it by adding to your tea. Cardamom Elaichi Chai is also very popular among tea vendors that you can find in all different nooks and corners of the country. The chai is a perfect complement to savory snack items like samosa, onion bhaji, etc.

Given below are some health benefits of consuming elaichi chai.

Strengthens Immunity

The changing weather condition with global warming has hugely impacted our health. Apart from the changing weather, the hectic busy work schedule and lifestyle also add to lower immunity within our body. It is not possible to eat right and in the correct proportion at all times.

Consuming Cardamom Elaichi Chai can help you strengthen your immunity without much effort as it contains antioxidants. It hardly takes time to prepare tea and you can relax and enjoy after a hard work day.

Aids in Digestion

The fast food culture and not eating at the designated hours have contributed to the issue of indigestion. Most Indian people suffer from this issue and therefore have to take the aid of modern medicine to combat the same. However, consuming cardamom chai can help combat this health issue easily.

The spice when added to your chai helps prevent bloating by enhancing digestive function within the body. You must consume the tea in moderation to ensure the best health results and ensure no side effects from overconsumption.

Improves Your Cholesterol Level

Another raging health issue faced by many Indian people is high levels of cholesterol. Indian people love fried food and snacks and these dishes have inherently become part of festivities big or small. The cooking oil is another factor that adds to elevated levels of cholesterol. Cardamom Elaichi Chai can help you to improve your cholesterol level and ensure better heart health. The spice is a heart healer and when infused in your favorite beverage it can taste incredible too.

This energizing beverage with its piney flavor can help you start your day with great enthusiasm and a good mood. The tea also helps take care of bad breath by fighting bacteria that can lead to cavities in your teeth. The cardamom chai has been popular since ancient times as it tastes delicious and offers health benefits at the same time.
High- quality Cardamom Tea can make your taste buds dance. You can readily find coveted tea companies selling superior quality cardamom tea online and offline. The spice is a god sent that blends beautifully with the flavor of the chai and ensures that you can enjoy your tea to the fullest.
This entry was posted on November, 21, 2023 at 17 : 40 pm and is filed under Tea. You can follow any responses to this entry through the RSS 2.0 feed. You can leave a response from your own site.